Busola
---
What is BUSOLA?
---

The BUSOLA system is a modern platform for companies operating on the passenger transport market. It focuses on the most important needs of carriers: a modern website adjusted to mobile devices, a system for timetable management and information about connections, a price list module and ticket sale. It quickly and easily helps your employees whether they are cashiers, drivers, invoice clerks or mechanics.


BUSOLA is divided into the following modules: timetables, ticket purchase, coach hire, schedule, ticket and passenger document control, data archiving and statistics.

Timetables is a module thanks to which passengers can easily find departure times for the routes and dates they are interested in. Apart from traditional timetables, we offer a facility to passengers in the form of a map with the route and location of each stop entered into the database;

Registered and verified passengers can purchase a season ticket, choose the way of collecting it and the form of payment - at the ticket office, from the driver or using the electronic payment system PayU;

The electronic passenger database is integrated with the driver's mobile application, which allows the driver to access the tickets and customer documents on a tablet or smartphone - thanks to this the ticket control goes smoothly, we minimise the risk of fraud and enable the introduction of an electronic ticket based on NFC tags or smartcards;

If you have an extensive database of coaches for hire, it is possible to place them in the BUSOLA system, which will allow you to specify their equipment and the most important pricing parameters. All you need to do is specify the route, dates and required equipment, and the system will search for suitable (and free at that time!) coaches, calculate distances and offer a price estimation;

All events and dates important for the organisation of work in your company - such as meetings, services, holidays, obligatory technical inspections and dates of service reservations - can be easily recorded in the calendar module, which will remind you of upcoming appointments with an on-screen message or an e-mail.


Busola is the perfect solution for owners of companies offering regional transport or coach hire, who plan to change their website to a more modern and functional one, or who intend to open a website for their company.

Driver application
This tool allows drivers to record the route, add a photo and the location of the bus stop on the map, and even let the passenger know where and when the bus will arrive. It also allows the driver to check the validity of the passenger's monthly ticket. You can also use it to create an NFC tag or a proximity card for an e-ticket!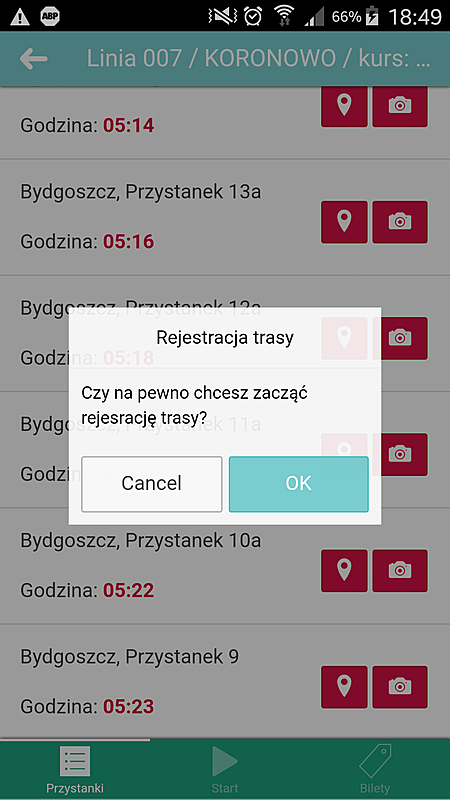 Passenger application
As a passenger, you have access to:
The tickets you have bought; updates of your data (ticket photo, type of discount, etc.);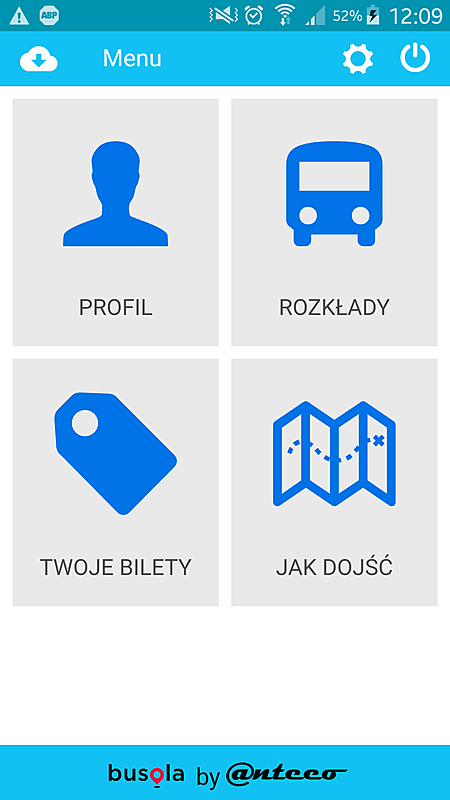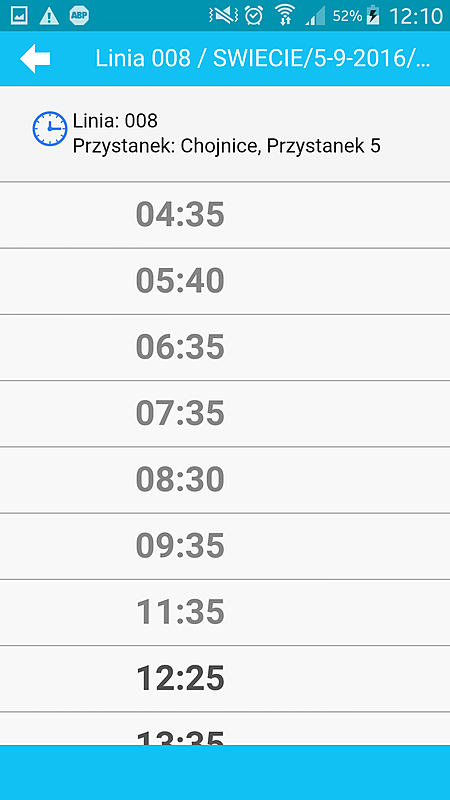 The possibility to use the walking navigation to the nearest stop!