Terminus
---
What is Terminus?
---
Terminus is a tool for people who run companies providing construction, renovation or maintenance services. It is perfect for companies performing complex overhauls of large facilities as well as for smaller companies or teams performing electrical, plumbing, central heating or tele-technical installations for small customers.
It will make it easier for you to keep records of stock, manage employees and even help you prepare offers, technical documentation (cost estimates, approvals) and invoices.
The product is divided into cooperating modules that can be switched on independently of each other and used only when you actually need them. There is no need to buy a set of tools that you do not need in your work.
The offered modules of the Terminus system:
Administration module – allows you to log in and register users, limit access to particular functions of the program, assign roles and rates (internal and external) and limit the visibility of certain information depending on the role (owner, warehouseman, etc.).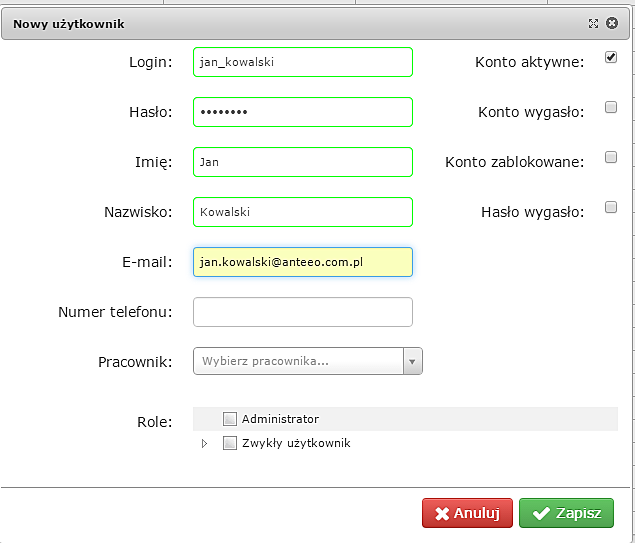 Warehouse module – thanks to this module you can organise all your resources in the system according to their purpose: materials, tools, office equipment. For each of these groups, you can create warehouses and sub-warehouses (these may be actual warehouses where you store goods, but you can also distribute goods, equipment and tools to vehicles, teams, order location or even a single employee). Warehouses adapted to the specificity of a given assortment - goods are managed in a different way in the mass warehouse or in the tool room, not to mention the management of office materials. Thanks to this division, you will quickly identify the resources and control the stocks of materials, tools and fixed assets as well as consumables.

Orders and Projects – within orders you have the possibility to add, edit or attach them to a specific offer. When an order is completed, you can check whether your company fulfilled it according to the planned time and materials. You can calculate bonuses for employees for profitable order completion every month. Within each project, you will assign employees responsible for the execution of individual works. You will register the hours of work in real time and enter a list of materials and tools used to carry out the work. Each order and project can be exported to Excel.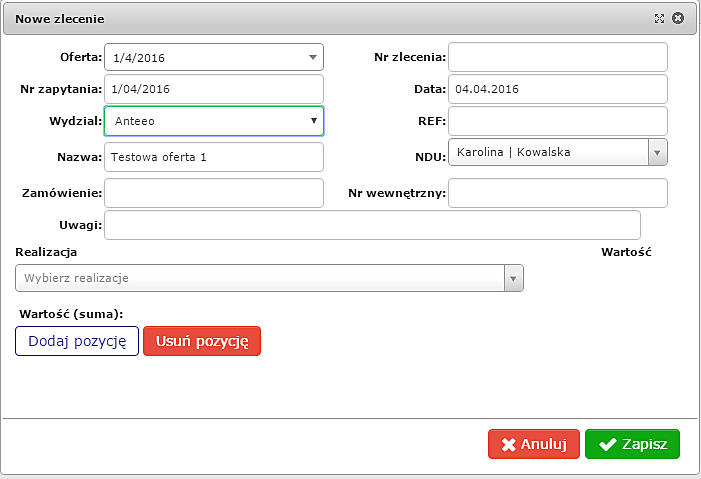 Offer module – allows you to create an offer form which is specific to your company. You can enter repetitive information (payment terms, acceptance and warranty conditions, service contacts, etc.) and when creating a new offer, they will be immediately visible in the edit field.

It is possible to include calculations in the offer – you enter items of labour, necessary materials and equipment, and the system calculates the total. The pricing of individual items can be included in the offer or hidden for the customer, but still available to you. You are free to set mark-ups or force a special price for just this part of the offer. You can both discount and increase your margin. You can also attach separate files for different parts of offers – you don't have to enter everything from scratch.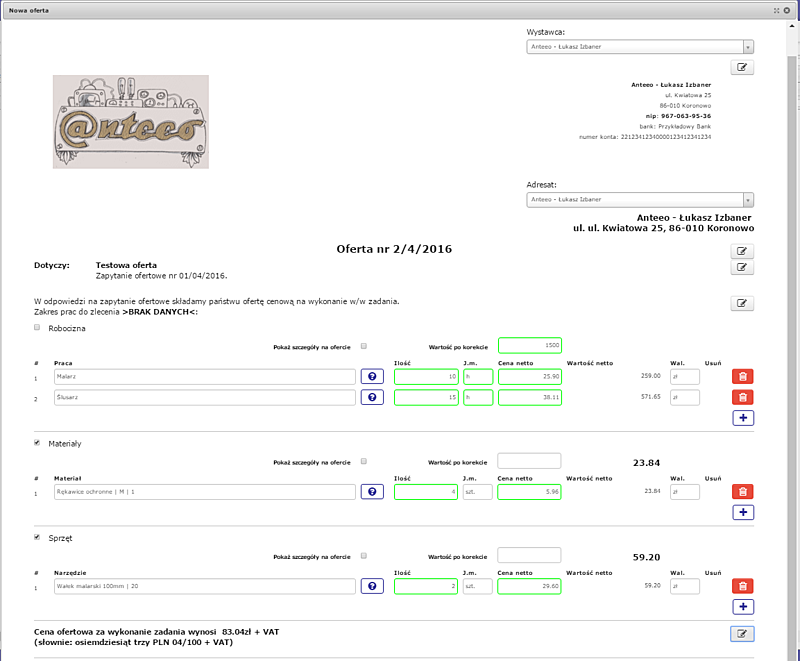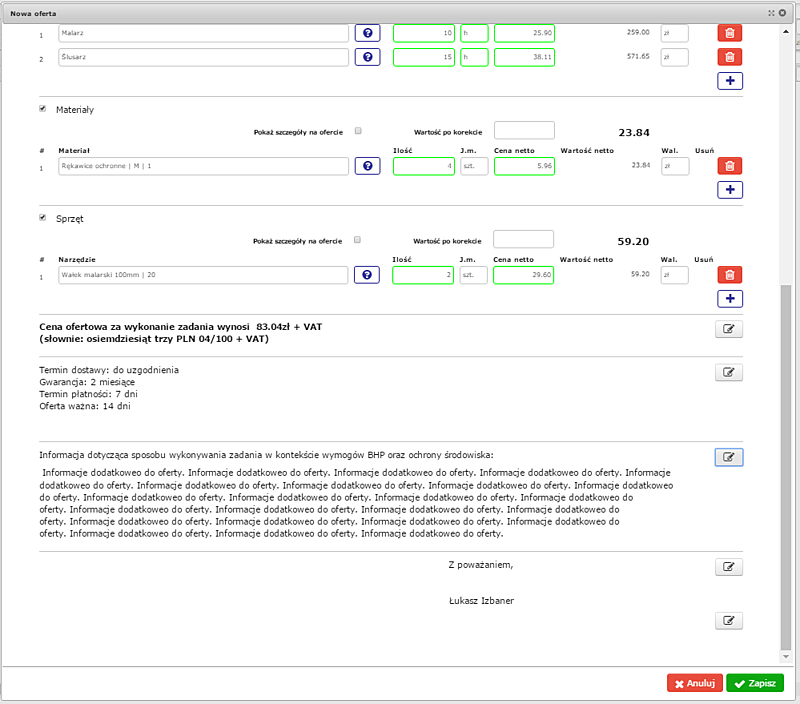 Invoice module – allows you to issue invoices, bills, and correction invoices. If you cooperate with a foreign contractor, you have the possibility to issue bilingual documents, automatically converted by the current exchange rates taken by the system from the National Bank of Poland. You can issue a total invoice for any number of issues directly from the warehouse, as well as in the invoice module add an issue with the possibility of issuing a collective amount for materials. The system also allows you to automatically create releases for goods added to the invoice document.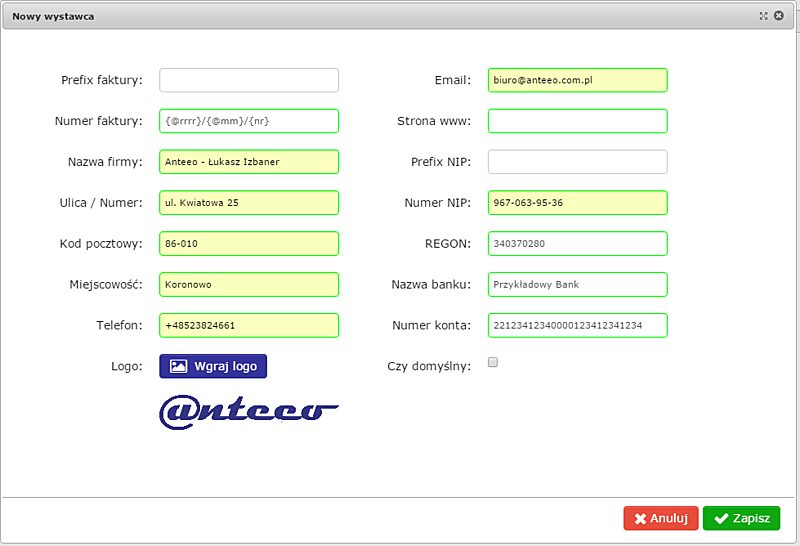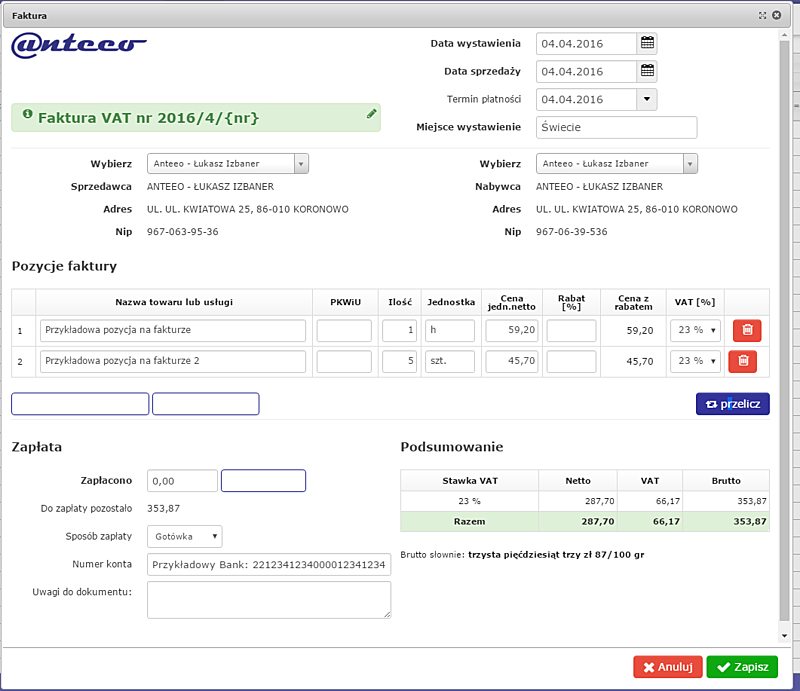 Calendar – this module will help you find out what work should be completed by a given date, how many employees have declared their wish to take a holiday and accept or reject these requests. It is an invaluable tool for managing a team and negotiating with the customer on work completion dates. You'll see how vehicle and even key machinery or tool usage deadlines overlap. You will plan inspections and maintenance works, and report failures.


Analytical module – through this module you can see the status and value of individual warehouses. Evaluate the depreciation level of machines and tools. You will calculate how many offers on average translate into an order. In defined periods, you will learn how the amounts in orders translate into income, margins and profits of the company. Estimation of the degree of use of resources and their profitability will help you determine the need for both further purchases and employment of new employees. You also have access to statistics on work efficiency!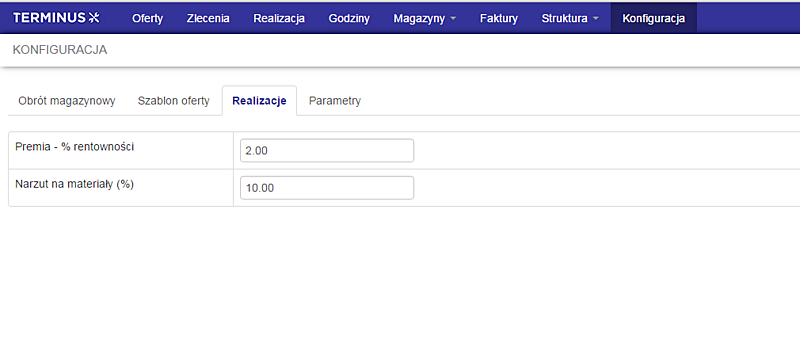 The Magazynier (i.e. Warehouse Manager) mobile application is a smartphone/tablet tool connected to a barcode/QR reader or NFC tag When receiving or issuing goods, the warehouseman scans the code, and if you additionally stick the code on the shelves or other storage places, the system will tell you where to look for the goods when issuing or taking inventory. There is no need to enter the whole complicated name of the material, just click one button and enter the material on the list of receipts, issues or returns.


Cooperation with external financial and accounting systems – Terminus can be integrated with ifirma.pl, Anteeo Content and other IT systems! You can also export data to financial-accounting software such as ComArch CDN XL or Subiekt GT!